The corner module, now named Causeway, is coming along.
First is the snow phase, when it all gets covered with ceiling paint. The track is protected by masking tape.
It now stands on its own legs, a new method of single legs clamped in a socket has been used. If stable enough I might put these on other boards as they take up little room for transport.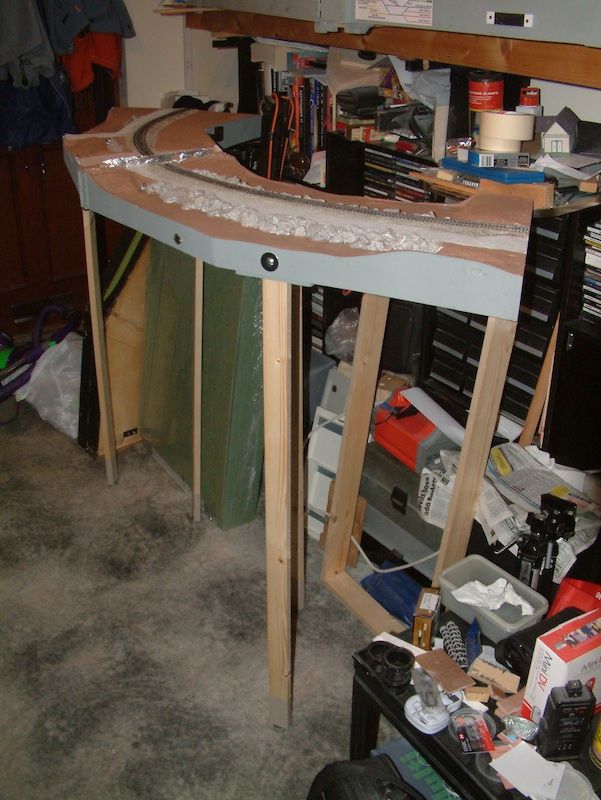 Finally a view of the causeway, with rocks now stained.