After a lot of deliberation I have decided to retire 11th Avenue, it is too heavy and takes too long to setup and take down, but is still in use at home and may still come out to meetings. I will still work on it, got do the fully detailed station.
To replace it will be 23rd Street (the third layout of this name). This is a highly recycled layout, the three straight boards are from the original 23rd Street that lived in my parents loft and came down to exhibitions once or twice a year (I was in my 20's, when doing that was not a problem!).
The boards were 7.4Kg, too heavy, but after removing the Sundeala top and drilling a load of holes in the 12mm sides and 6mm W members I got them down to 4.4Kg.
The track plan
A lot of track but I wanted plenty of operation. A brewery is at the top with a small yard at the bottom. The junction can feed a branch or another industry.
The corner can be attached either way around to give a left or right turn.
The straight boards are now ready for track. They use 11th Avenue's legs (more recycling) with added cross members.
For transport two boards are hinged together to make for faster set up and take down. The pair weigh in at 11.5Kg with end boards, with track etc. should still be under 20Kg.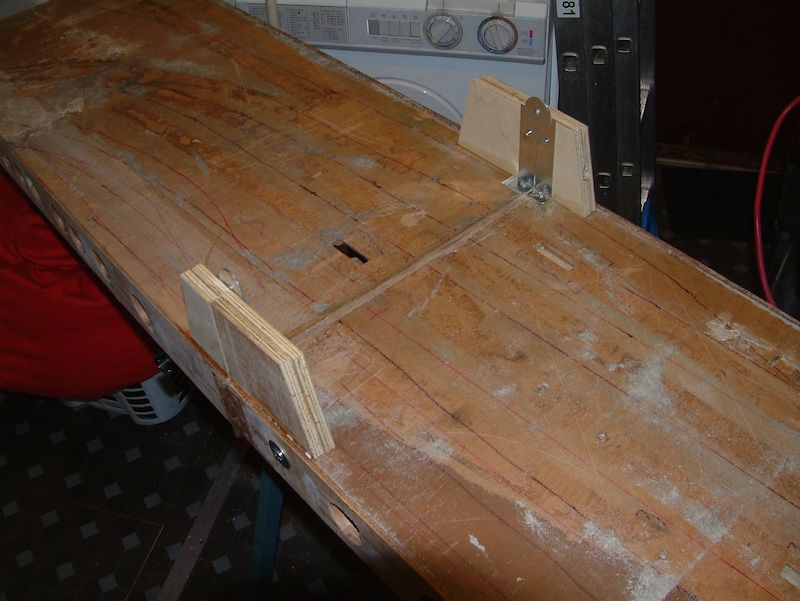 The third board will stack on top in the trailer. The end boards are from the previous 23rd Street (recycling again). Two hand wheels are used to hold each on.
The corner will use another of my old double track corners (more recycling), Causeway used one, this also folds up, giving three units for the module. The branch board (rebuilt from another old board) will probably be able to fit with the third straight board.
There will only be two joins to connect cables to in the whole module. The wiring and scenery will be much simpler on this module, 11th Avenue was built when we still used D.C.