After a bit of a problem with the super-elevation on my module at the Broadclyst meeting yesterday, I was trying to figure out how to measure it.
I then remembered I had an app on my iPod to measure gradients.
https://itunes.apple.com/gb/artist/kevi ... d305581830
Placing the iPod on the track was OK but no good for moving along the track. I have some accurate square steel blocks (I made them during my apprenticeship, never saw the point, but they are great for structure building!) one of those helped. Then I put it on a flat car, but I found a car rocks too much.
Finally I decided to make a measuring car. I made a plastic mount for the iPod mounted on a truck, This still rocked a bit so added some pads to the underside so it ran on the axles instead of the axle boxes.
A bolt through the plastic layers and truck hold it all together
The app measures gradient % and degrees, degrees are how super elevation or cant is usually measured.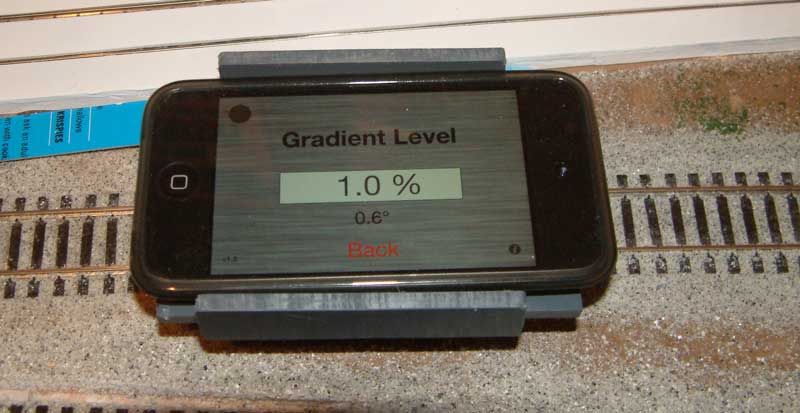 The top layer can turn so it can also measure the gradient.
I can now push the car slowly along the track and see how much cant I have.